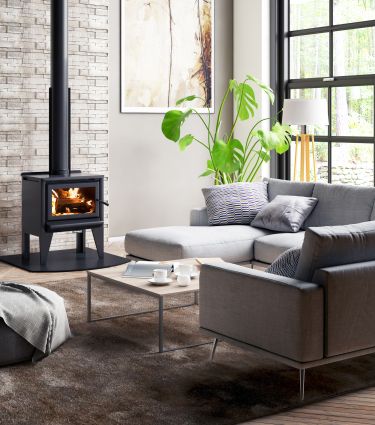 Robust Wood Fires
A real wood fireplace will create the perfect ambiance in your home for entertaining and relaxing with friends and family.
Lower energy costs
Wood is a sustainable resource, so your wood fire will help to reduce your carbon footprint on the earth.
Cosy warmth
The radiating warmth and soothing sounds of a genuine wood fireplace are unmatched
Environmentally friendly
Wood is a sustainable resource, so your wood fire can help to reduce your carbon footprint.
A romantic and relaxing escape
There's nothing like the atmosphere a real fire creates for inspiring romance and boosting your mood.
Our Top Pick: The Compact Nectre N15
Beautifully compact but with a powerful impact, the Australian made freestanding Nectre N15 is capable of heating around 140m­2 on a small footprint. Perfect for small homes, adding some extra charm and heat. The radiant warmth and lengthy burn time of the Nectre N15's lively flame display gives you traditional wood heating for hours.
Real Flame
A modern take on traditional wood fireplaces. Designed to suit contemporary and diverse living styles.
Nectre
Australian Made® wood fires offering the full spectrum of traditional to contemporary models.
Talk to us about our Wood Fire range today
We're here to help and answer any questions you may have.