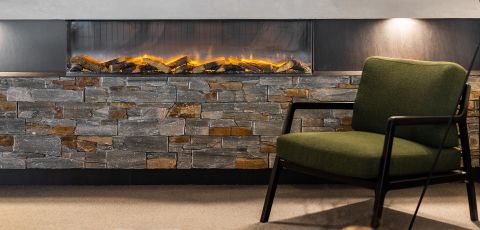 Ignite your creative project.
Invite the warming ambiance of glowing, elegant flames into your home – the perfect place to gather around with friends and family. Our incredible showrooms in New South Wales and Victoria boasts the world's most innovative fireplace brands so that you can make your decision with complete confidence with help from our consultants. We're here to help you make your cosy fireside dream a reality.
Experience the magic of flames up close in our studios.
Australia's home of fireplaces. We look forward to welcoming you into our showrooms, where our friendly team will demonstrate the latest technological features and breathtaking designs from the best brands in gas, wood and electric fireplaces from Australia, New Zealand and Europe.