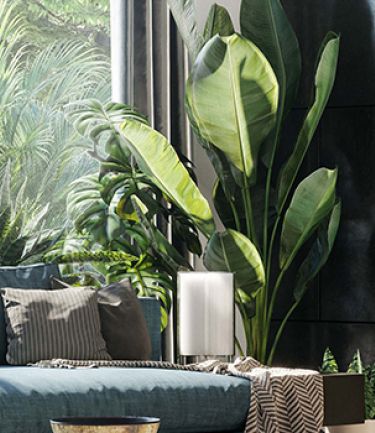 There's no compromising with our gas fireplaces. Combining form and function, you'll find a gas fireplace to suit your home style. Imagine coming home to the inviting warmth of a real flame display at the push of a button.
Our Top Pick: The stunning Real Flame Vektor 1100
Utilising the latest in state of the art technology, the Vektor 1100 features an in-log burner to create an incredible campfire flame pattern with LED light bed under the media giving a glowing ember effect. The Vektor 1100 has a massive 10.6kW output, which will allow this fire to heat up to 150m2.  It has a star rating of 3.8 and comes with a remote control.  The Vektor 1100 also has full Wi-Fi capability allowing control of the fire from your mobile device wherever you have internet connection.  The versatile power-balanced flue options allow the fire to be installed in almost any location with horizontal or vertical runs up to 13.5m from the fire.  The power flue technology provides safe room sealed operation which means there is no need for additional ventilation.
With cutting-edge designs and technology, all our gas fireplaces give you the cosy ambiance of real flames. Multiple media options to choose from including red gum wood, pebbles, black diamond glass and more.
Real Flame
Make a statement with elegant, powerful and innovatively designed gas fireplaces.
Talk to us about our Gas Fire range today
We're here to help and answer any questions you may have.
Get in touch