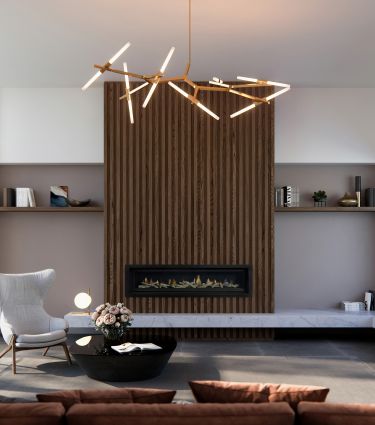 We've got the perfect fire for you
Luxury Gas Fires
With a history of innovation and leading designs, our gas fireplaces have become a great way to addwarmth and ambiance to homes with the comforting glow of an authentic flame display. Discover how the gas fireplaces we offer also integrate with technology to bring added convenience such as remote-control functionality, responsive heat control and WiFi compatibility.
Robust Wood Fires
There's nothing like the soothing crackle, natural beauty and gentle aroma of a real wood fireplace –that's why humans have been drawn to fire for thousands of years. At Ignite Fireplace Studio, our brands harness the most innovative designs to give you the best wood heating experience.
Stunning Electric Fires
From traditional to the most ultra-modern styles, our extensive range of electric fireplaces and heaters bring the magic of real flame effects to spaces where open flames or fluing isn't an option. Boasting state-of-the-art designs, our collection of electric fireplaces are simple to install, efficient, easy to control and don't require a flue.
Contact
Would you like to contact us with a question, comment or request? We would like to hear from you so we can help you further.